Learn About Fire Pits & Chimineas
Popular Articles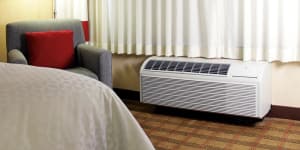 Table of Contents Types of Packaged Terminal Air Conditioners Factors to Consider While Shopping Popular Brands of PTAC Units It's hot outside. Not much you…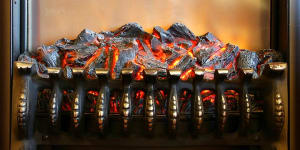 Nothing says holiday season and cold winter months like gathering around a cozy fireplace. But not all homes have fireplaces, and adding one can be…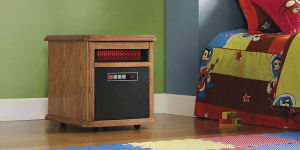 Have you ever felt chilly while standing in the shade but feel nice and toasty once you step into the sunlight? This is because infrared…
Fire Pits & Chimineas
Nothing makes an outdoor space more intimate than the warmth of a fire. Having a fire pit or chiminea on your property provides a natural outdoor gathering place for evenings with friends and family. Light your fire, pull up a few benches or chairs, and let the fireside chat flow. In addition to the traditional rock-lined dirt fire pit, there are many commercial options available that are portable, easily cleaned, more environmentally friendly, and safer to use. Open flame fire pit models include tabletop and freestanding versions, and chimineas are normally free-standing. There are many different styles available to match your décor, from sleek modern to rustic country. Many models are fueled by natural gas, propane, ethanol, or gel, and so are self-contained and can be burned year round.
Why You Need a Fire Pit
There is something primal about fire that draws people around it at night. Placing a fire pit in your outdoor space provides a social gathering point that will draw guests in and make them feel instantly at home.
Heating an outdoor space instantly creates more functional room for your gatherings. A fireside area where guests can mingle and chat in comfort will provide another party zone at gatherings, another dining space at a restaurant, and even a waiting area at outdoor events hosted in cool weather. This allows hosts to provide more fun for their guests and gives restaurant owners the opportunity to use outdoor tables in cool weather and provide added ambiance to their customers' dining experience.
A man made fire pit is more convenient than a traditional wood fueled fire pit. It is mobile, many models allowing both rotation and physical transportation so you can move the pit around your patio or to different locations on your property. Modern gas-fueled fire pits and chimineas are clean-burning and easy to turn on and off, and do not send off dangerous sparks like wood-burning fires.
How To Choose a Fire Pit
Consider your function. Do you want your fire pit to be decorative, useable for cooking, or something on the tabletop? Do you need something you can move from one place to another?
Consider the style of your space. Do you want a modern, stone-lined glass fire pit, or would you like something rustic in cast iron or copper?
Consider the fuel source. Permanent fire pits can be set up with a natural gas hard line so you never need to change out a tank. Portable fire pits usually run off of propane, ethanol, or gel. Natural gas is the cheapest in the long run but is more expensive up front because the line needs to be installed by a professional.
After you decide on a material, style, and fuel source for your fire pit for your home or business, you can start shopping. Allergy and Air has many well-respected brands to choose from, including Patina, Blue Rooster, and Outdoor Greatroom. With a constantly rotating stock, there is always something new to consider. Make Allergy and Air your source for your fire pit or chiminea purchase.