1-855-302-6628
24x7 EXPERTS
Payment Plans with Affirm
Affirm allows you to spread your purchase over time with fixed monthly payments. Just select financing with Affirm at checkout
Product Experts
Talk or chat with one of our friendly experts and ensure you order the right product for your needs. Average call wait time is less than 1 minute
1-855-302-6628


Introducing Affirm Payments
0% APR Financing
Choose Affirm at checkout and pay over 3 or 6 months with rates as low as 0% APR.* Offer expires October 2nd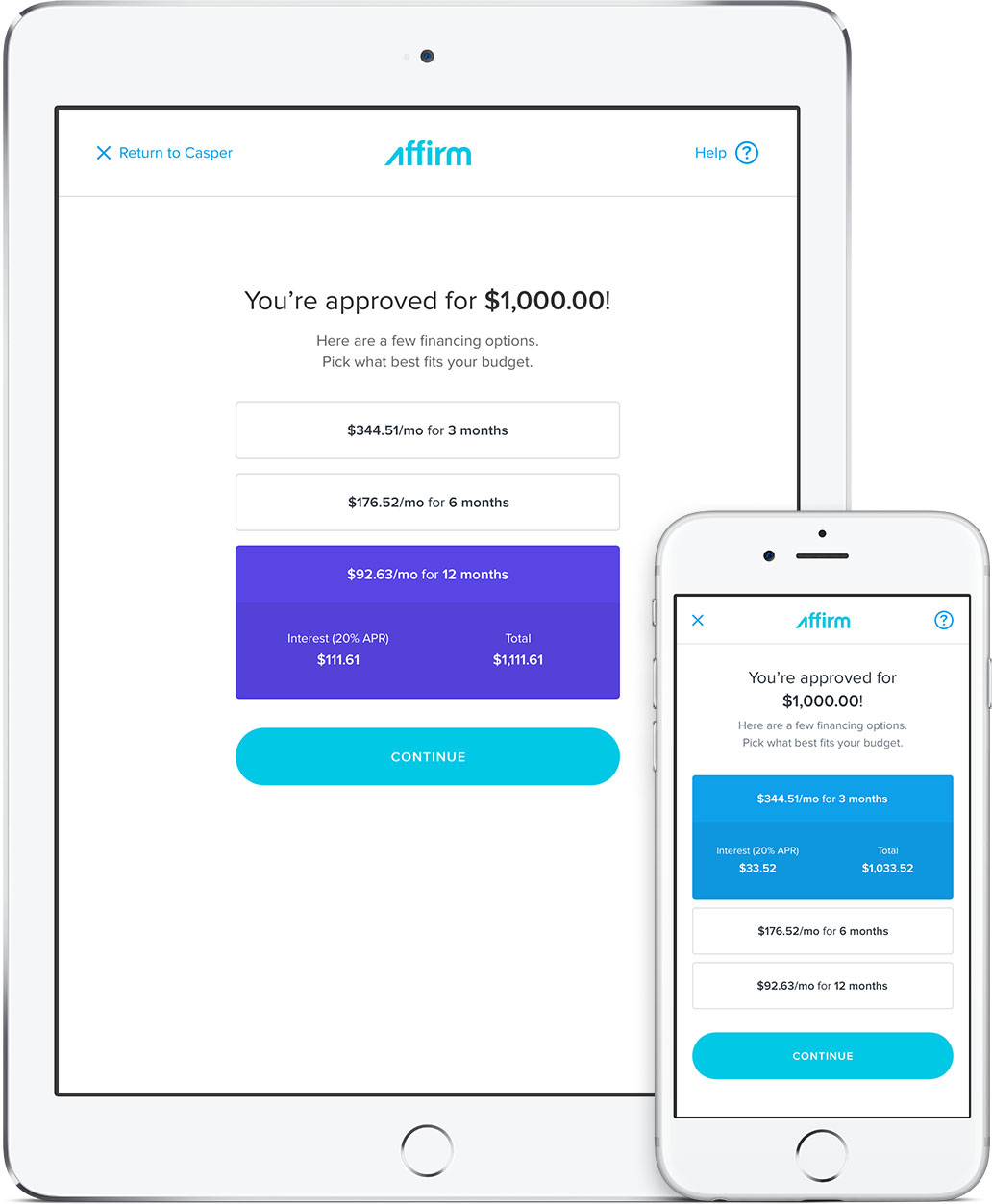 *Offer is valid from 12:01 AM CDT September 29th, 2016 through 11:59 PM CDT October 2nd, 2016. Previous purchases are ineligible for offer. Offer is subject to change at any time. Pay over 3 or 6 months with financing rates from 0-30% APR, or pay over 12 months with financing rates from 10-30% APR when you complete a purchase using Affirm. Eligibility for financing and rates are based on applicant's creditworthiness. Affirm loans made by Cross River Bank, a New Jersey-chartered bank, member FDIC.
Portable Air Conditioners
Have Questions?
Talk to a Product Expert
Call:
1-855-302-6628
Available 24x7
We Give You More:
Better Prices. Better Selection. Better Service.
Free Shipping
Free standard shipping on 1,000's of items.
30 Day Returns
Return items 30 days from purchase. Details ▸
17 Years of Service
Owned and Operated in America since 1999.
Learn About Portable Air Conditioners
Most Watched Videos
Introduction to PACs
Introduction to PACs
Introduction to PACs
Ceiling Kit Installation
Ceiling Kit Installation
Ceiling Kit Installation
What Size is Right For You?
What Size is Right For You?
What Size is Right For You?
Portable Air Conditioners: Feel Cool and Comfortable
If you live in a space where window AC units aren't allowed, than one of our portable air conditioners is exactly what you need. These versatile coolers are designed to keep your room-of-choice cool and eliminate hotspots with ease, so you can enjoy comfortable relief without exhausting your central AC.
Models for any Room Size
When looking for the right portable AC, it's important to pay attention to the amount of BTUs each appliance offers, as this is based off of your space's size and heat load.
Rooms up to 350 square feet will best benefit from our selection of small room portable air conditioners. Ranging from 8,000 to 10,000 BTUs of power, these lightweight units are constructed with some of the smallest footprints on the market to help you save as much space possible.
Click through our assortment of medium room portable air conditioners and find an ideal unit for keeping spaces up to 450 square feet cooled to precise specifications. These portable ACs feature outputs up to 12,000 BTUs of power to keep your room conditioned, all while eliminating the chance for hotspots.
Choose from our category of large room portable air conditioners to ensure rooms 550 square feet and above are cooled to the coldest degree. Some of these impressive coolers are capable of supplying up to 16,000 BTUs of power, and can even treat spaces of excess moisture in the process.
No matter the size of the space, we have a multitude of unique air conditioners able to tailor to your specific need. Some models are engineered with dual heat/cool technology to provide supplemental heating in addition to cooling, making them ideal for locations with more temperate climates. Others feature self-evaporative technology to easily expel condensate and eliminate the need for routine maintenance. Air conditioners with remote controls offer unwarranted functionality by allowing you to adjust the set thermostat and switch between convenient functions—all from the comfort of your couch or bed. Whether you're looking for an affordable single-hosed unit to target unwanted heat or a dual-hosed AC to quickly cool large spaces, our catalog is ready to help you find the best option to fit your lifestyle.
One of the major benefits about owning a portable air unit is the convenience. These air conditioners fully comply with strict building codes—and even stricter HOAs—because they do not protrude from windows, only taking up only a minimal amount of space for ventilation. While many coolers are constructed for a permanent, stationary operation, portable ACs can be utilized in almost any room. Most of our models are equipped with mobile casters so you can easily move them from room to room, or building to building, for precise cooling wherever it's needed.
Start saving precious window space and invest in an appliance that won't quit until you're fully satisfied. Browse our extensive collection of portable air conditioners and find the ultimate option to suit your space, along with all the filters and accessories you'll ever need, here at AllergyAndAir.com.
Have a Question? Call 1-855-302-6628
We Give You More
Free Shipping
Get free standard shipping on thousands of designated products across our site. Some items, like very large and heavy products, do not qualify at this time.
30 Day Returns
Just give us a call to return your item. Most items can be returned up to 30 days from the purchase date. For specific details please read our return policy.
17 Years of Service
We have been providing excellent customer service since 1999, from 24x7 phone support, a world-class website and learning center, and faster home delivery.
Helpful Product Experts
Talk or chat with one of our friendly Austin, TX experts and ensure you order the right product for your needs. Average call wait time is less than 1 minute.
Price Match
We are competitively priced everyday but if you do find a better deal at another authorized dealer let us know. For more details, see price match policy.
Loading Video