1-855-302-6628
24x7 EXPERTS
Payment Plans with Affirm
Affirm allows you to spread your purchase over time with fixed monthly payments. Just select financing with Affirm at checkout
Product Experts
Talk or chat with one of our friendly experts and ensure you order the right product for your needs. Average call wait time is less than 1 minute
1-855-302-6628


Introducing Affirm Payments
0% APR Financing
Choose Affirm at checkout and pay over 3 or 6 months with rates as low as 0% APR.* Offer expires October 2nd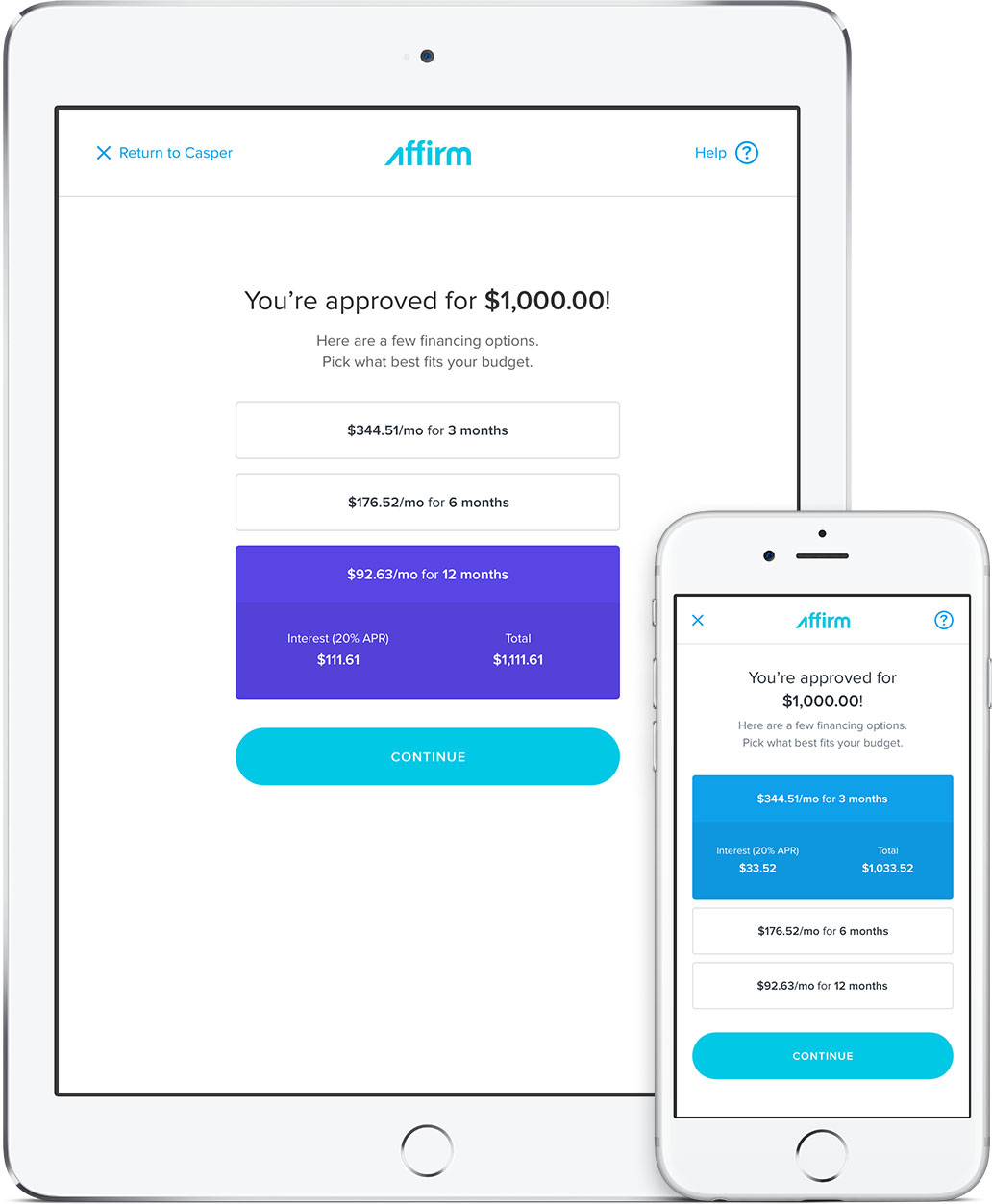 *Offer is valid from 12:01 AM CDT September 29th, 2016 through 11:59 PM CDT October 2nd, 2016. Previous purchases are ineligible for offer. Offer is subject to change at any time. Pay over 3 or 6 months with financing rates from 0-30% APR, or pay over 12 months with financing rates from 10-30% APR when you complete a purchase using Affirm. Eligibility for financing and rates are based on applicant's creditworthiness. Affirm loans made by Cross River Bank, a New Jersey-chartered bank, member FDIC.
We Give You More:
Better Prices. Better Selection. Better Service.
Free Shipping
Free standard shipping on 1,000's of items.
30 Day Returns
Return items 30 days from purchase. Details ▸
17 Years of Service
Owned and Operated in America since 1999.
Learn About Air Conditioning
Air Conditioners for Every Size & Capacity
Ever since the invention of modern-day air conditioning in the early 1900s, staying cool has never been easier. At Allergy&Air, we offer an impressive selection of air quality products tailored toward consumers looking for effective, affordable alternatives to keeping their space healthy and comfortable. From portable and window air conditioners to mini-split systems and everything in between, you need it, we have it—all at an unbeatable price.
Portable Air Conditioners
Navigate through our catalog of portable air conditioners to find an efficient, versatile solution to keeping your room cool. These functional air conditioners are constructed to eliminate hotspots and cool areas with ease, making them great additions to homes with limited window space. We have a variety of models designed to accommodate small, medium and large-sized rooms with up to 16,000 BTUs of cooling power. Most of these portable AC units are equipped with mobile casters for easy transportation, allowing you to move them wherever needed for precise cooling. We offer both single and dual hosed portable air conditioners that are loaded with a cluster of convenient features, so you can pick out the best unit to fit your needs.
Window Air Conditioners
Look into our diverse assortment of window air conditioners if you're searching for an alternative way to stay cool without exhausting your central AC. We have a multitude of air conditioners able to cool spaces over 1,000 square feet with outputs ranging from 5,000 to 34,000 BTUs of cooling power. Models with dual heat/cool capabilities are ideal choices for homes in temperate climates, providing supplemental heating to ensure year-round comfort. From manual thermostats to digital-touch control panels, we offer an array of window air conditioners with smart functions to transform any home into the best staycation.
Built In Wall Air Conditioners
For apartments, condominiums and dorms with no sacrificial window space, our selection of built-in wall air conditioners make sure comfort is top priority. We have units able to accommodate all sizes, so servicing both large and small rooms isn't an issue. Many of these innovative through-the-wall ACs are Energy Star rated for their efficient operation, helping you conserve energy while saving on utilities. Designed with wall sleeves for secure, permanent installations, these built-in conditioners are constructed for a snug fit that keeps out unwanted drafts and pests. Consider investing in one of our heat/cool models if you know you'll need a unit all throughout the year. We have built in wall air conditioning models ranging from packaged terminal air conditioners are essential investments for hospitals and hotel rooms. All manufactured by well-known brands, our collection of packaged terminal ACs are able to achieve temperatures anywhere from 50° to 90°F with ease. Known for their low decibel levels and ultra-quiet operation, these PTACS are designed with high efficiency compressors to effectively cool your space without causing any disruptions. Reinforced with freeze room protection and GoldFin™ anti-corrosion treatment for long-lasting efficiency, these reliable air coolers will help keep your customers comfortable and complaint-free.
Mini Split Air Conditioners
If you live in a home where central air conditioning isn't possible, or can't afford the costs of installing ductwork, check out our multitude of mini-split air conditioners by popular brands like Friedrich, LG, Pridiom and Senville. We offer single, dual, triple and quad zone cooling systems that utilize advanced inverter technology to accurately achieve and maintain your desired temperature. Some units can even purify your space's air, pulling in and destroying microscopic contaminants and particles for a cleaner, healthier environment.
Air Coolers & Fans
Whether you're working on a renovation project or searching for the best solution to cool your home, our expansive catalog of air coolers and fans will tailor to your specific need. Also known as swamp coolers or evaporative coolers, these functional units are designed for environments with relative humidity levels below 50 percent. We offer a variety of commercial air coolers and commercial fans able to cool large facilities up to 4,000 square feet, along with handy air movers for quick paint jobs and other DIY tasks.
No matter the setting or application, we have each and every air conditioning appliance imaginable—and all the accessories you could ever need.
Have a Question? Call 1-855-302-6628
We Give You More
Free Shipping
Get free standard shipping on thousands of designated products across our site. Some items, like very large and heavy products, do not qualify at this time.
30 Day Returns
Just give us a call to return your item. Most items can be returned up to 30 days from the purchase date. For specific details please read our return policy.
17 Years of Service
We have been providing excellent customer service since 1999, from 24x7 phone support, a world-class website and learning center, and faster home delivery.
Helpful Product Experts
Talk or chat with one of our friendly Austin, TX experts and ensure you order the right product for your needs. Average call wait time is less than 1 minute.
Price Match
We are competitively priced everyday but if you do find a better deal at another authorized dealer let us know. For more details, see price match policy.
Loading Video